This is preheader text. Some clients will show this text as a preview.

Dear all,

A reminder that the deadline for submission of abstracts for HEIR 2017 is Friday 28 April 2017. Colleagues wishing to submit can do so here.

We invite research and discussion papers, workshops and posters that showcase examples of evidence-led enhancements to the student experience, on themes including student satisfaction, retention, transitions, progression and destinations. Submissions from both quantitative and qualitative projects are welcome.

About the conference

The 10th Higher Education Institutional Research (HEIR) Conference will explore the role of institutional research in creating a culture of evidence-based enhancement. This theme will be explored through four conference tracks:

- Supporting strategic decisions

- Empowering learners

- Engaging diverse audiences

- Policy landscapes

The programme will include a keynote by Professor Gilly Salmon, currently Pro Vice-Chancellor (Education Innovation) at the University of Western Australia, who is internationally renowned for her significant contributions to education futures, including research, program design, teaching methods and the use of new technologies.

We are also delighted to be joined by Professor Sarah Moore, Associate Vice President Academic at the University of Limerick. Professor Moore has researched and explored the process of academic development, teaching and learning, and uses what she has found to help academics, teachers, researchers and students to develop productive patterns of learning, innovation and professional development. Notably, Professor Moore chairs Ireland's National Forum for the Enhancement of Teaching and Learning (NFETL). Further keynote details will follow shortly.

For more information and to register your place, please click here.

Best wishes,

The HEIR Conference Team

www.rgu.ac.uk/HEIR-2017 | 01224 262224 | HEIR2017@rgu.ac.uk | #HEIR2017
---

Robert Gordon University is the top university for graduate jobs in the UK HESA July 2015


Robert Gordon University, a Scottish charity registered under charity number SC 013781.

This e-mail and any attachment is for authorised use by the intended recipient(s) only. It may contain proprietary material, confidential information and/or be subject to legal privilege. It should not be copied, disclosed to, retained or used by, any other party. If you are not an intended recipient then please promptly delete this e-mail and any attachment and all copies and inform the sender. Please note that any views or opinions presented in this email are solely those of the author and do not necessarily represent those of Robert Gordon University. Thank you.
GSM London is a limited company registered in England and Wales with registered number: 01443436. Registered office: Meridian House, Royal Hill, Greenwich, London, SE10 8RD.
This message and any attachments may contain information which is privileged, confidential or prohibited from disclosure or unauthorised use. If you have received this message in error, you are hereby notified that any use, any form of reproduction, dissemination, copying, disclosure, modification, distribution and/or publication of this email message or its attachments other than by its intended recipient is strictly prohibited by the sender. If you have received it in error, please return it to the sender and destroy the message and all copies in your possession.
--
Dr Ian Scott, Associate Dean Student Experience, Faculty of Health and Life Sciences
Oxford Brookes University
Marston Road
Oxford
OX3 OFL
0044 1865 48 2638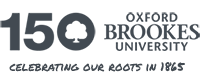 Have you seen

Scott, I. and Mazhindu, D. (2014) Statistics for Health Care Professionals: An Introduction (2nd Edition). Sage

Scott, I. and Spouse, J. (2013) Practice based Learning in Nursing, Health and Social Care; Mentorship, Facilitation and Supervision, Wiley

Ely, C and Scott, I. (2007) Essential study skills for Nursing, Elsevier